work
I've donned many hats to make ends meet.
managed comms &

PR

for a busy

NHS

Trust coming out of the pandemic
injected empathy into Lloyds Banking Group's letter-writing process
increased average monthly event income of the

UK

'

s oldest bookshop from £1k to more than £10k
created & produced an online film festival that directly affected an increase in film school applications during the first year of the COVID-19 pandemic
As well as a bunch of other roles, not to mention my writing, I'm now a senior account manager & content writer for an multi-award-winning comms & marketing consultancy in Somerset.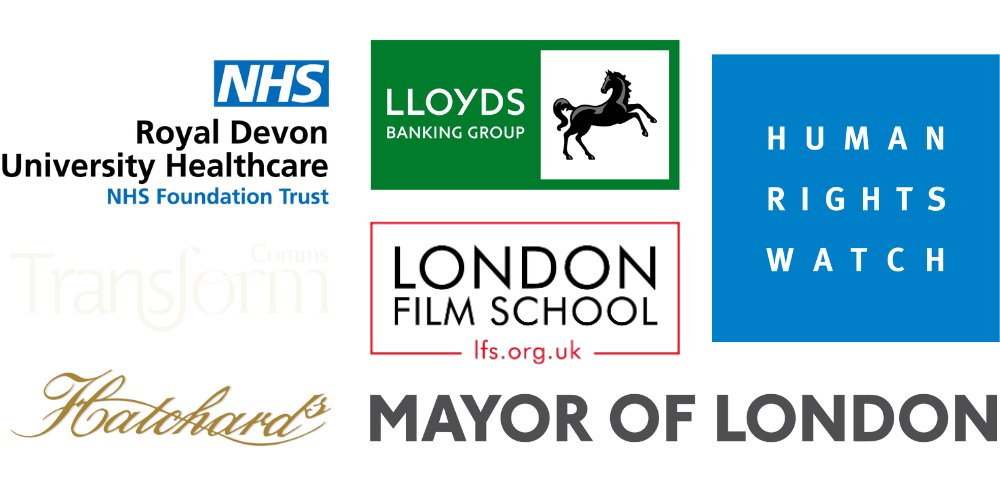 What can I be for you?
I'm currently taking on some freelance work.
copywriter

proofreader & editor

content planner & writer
Who have I worked with?
I've had the immense pleasure of working with one of the oldest bookshops & first film schools on the planet; its most prestigious universities & human rights organisations; and two of the most crucial human touching points possible: the NHS, and the UK's largest retail bank. My roles have always featured communications, content, or marketing — as a freelancer, I've avoided the self-appointed titles of word lord or supreme reader with great difficulty.
Clients & employers include: Transform, NHS, Hatchards & Waterstones, Lloyds Banking Group, University of Oxford, LSE, London Film School, Human Rights Watch, Fashion & Textile Children's Trust, Mayor of London's office, charities, creative agencies.
How am I any different?
There are tonnes of talented writers out there. Why work with me? What makes my experience of life & work unique and, therefore, better-suited to that specific thing you need?
Daily practice. Whether we work together or not (though I hope we do), I write (for work & myself) every day. It's what I love most: to make sense of complex things, tell stories while doing so, connect with others in the process (when it's public), and, always, learn how to be better. I journal, map short stories, and pitch article ideas to a broad spectrum of publications — sometimes, I get published.

Neurodivergent. To champion & clarify my newly-discovered neurodiversity (diagnosis in 2022, aged 31), people with

ADHD

don't have a

'

deficit' in attention. Rather, it's the urge & ability to fixate & hyperfocus on singular things, spot connections & opportunities others may not, and the craving for structure: clear, achievable goals to support a fine-tuned strategy. To get that hyper fixation up & running, it requires, above all else, things that are interesting — so, it's in our nature to create interesting things.

Empathy. I have a distinct ability to not only identify the audience with which I'm communicating, but to understand the spot in which I & the client need to reach. So much so, I joined the

UK

'

s largest retail bank on a twice-extended contract as an empathy communications consultant, and now with incredibly complex

B2B

organisations on their content.

Creative heart with big business skills. I know how to produce intimate author readings, as well as win over a large room of senior stakeholders. I know how to put out immediate fires, without sacrificing the bigger picture.
Who else could you work with?
Do you like coffee & cake?
If you'd like to work together, send details of what needs doing across to dnlchrlsklly@gmail.com and we'll have a chat, in person or remotely — I'm open to big & small clients, across all sectors. If you'd just like to say hello, I'm on Substack & LinkedIn.